Interpretation Drives Continuous Innovation – 2013PTC
2013-10-28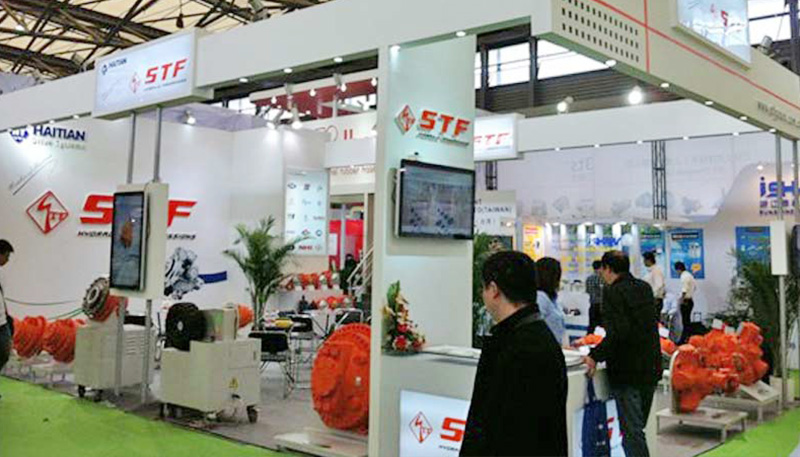 From October 28th to 31st, 2013 Asia International Power Transmission and Control Technology Exhibition was held in the Shanghai New International Exhibition Center.
As a leader in domestic hydraulic components, STF once again presented the PTC exhibition with novel exhibition style and diversified exhibits, attracting many visitors from home and abroad. The ITM, STF and CRM-HA series of classic motors exhibited at this exhibition once again demonstrate the strength of STF products and their leading position in the domestic hydraulic field. At the same time, our latest CRM-PS series curve multi-action radial low-speed high-torque hydraulic motor, the SMA6V high-speed motor, and the SMA2F were also favored by many customers. The professional audience from the global power transmission field has shown a strong interest and positive cooperation in our products.
As a traditional technology, hydraulic technology and its product performance improvements are processes that are continuously improved according to user needs. STF has always been committed to product innovation, considering the detailed design of the product, and with that bringing customers a greater value, and overall better product.