2015PTC
2015-10-27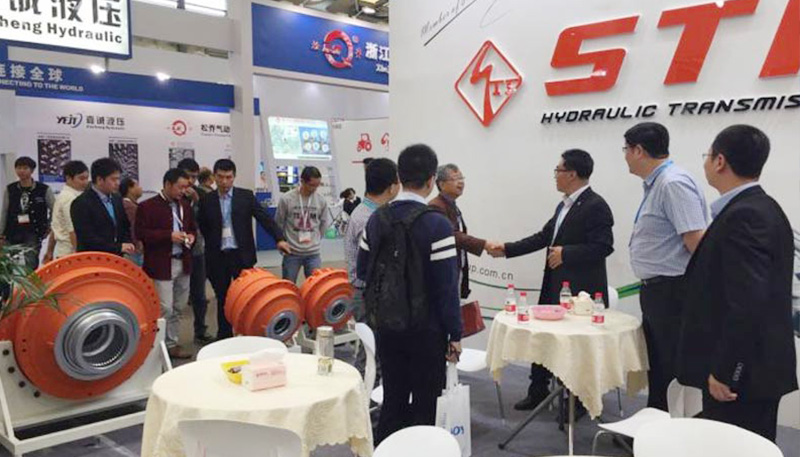 From October 27th to the 30th, 2015, Asia International Power Transmission and Control Technology Exhibition was held in the Shanghai New International Exhibition Center.
As a leader in the domestic hydraulic industry, STF once again presented the PTC exhibition with novel exhibition style and diversified exhibits, attracting many visitors from home and abroad. The ITM, STF and CRM-HA series of classic motors exhibited at this exhibition highlighted the strength of STF products. At the same time, our new CRM-PS curve radial piston high-pressure motor, the SMA6V high-speed axial piston variable motor, and the SMA2F high-speed axial piston quantitative motor were gradually known to customers, and the number of inquirers since then has increased significantly.  The application of the motor + valve was exhibited in this exhibition, as well as the application of the high-speed motor with the reducer, and also the application of the internal five-star motor + reducer.  This pleased numerous visitor's, attracting the attention of many domestic and foreign customers and further inquiries.
As a traditional technology, hydraulic technology and technological performance improvement are the process of continuous advancement and the process of meeting the needs of the market. From the production of hydraulic components to the integration of hydraulic systems, STF not only completed its own breakthrough but also provided its own valuable wisdom to the market.